Personal Note from our Pastors
A Personal Note from our Pastors: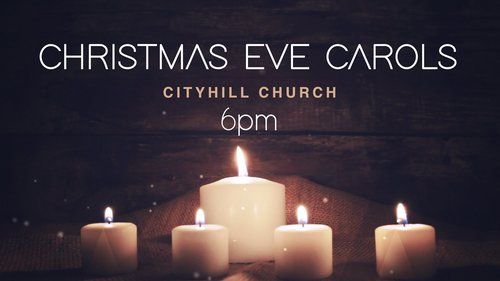 Family: what a week ahead of us! As we know, this is the week when most people are receptive to an invite to a church gathering, and we are expecting some new guests! Easter used to be the biggest weekend for non-churched people to attend, now it is Christmas!
As we prepare our hearts for this weekend, we want to ask you to do several things. For us, this weekend is much bigger than Superbowl because eternity is at stake! If you know anything about Suberbowl, all different kinds of teams, organizations, and preparations are made to make it a memorable event. In a similar type of way, our whole church community is preparing for this weekend!
And in helping us prepare, can YOU DO several of these things:
Can you please pray for our teams preparing for this Sunday and Monday? Pray for our worship team, our greeters, our ushers, our media team, our kids ministry team; pray for everyone involved! Also, can you be praying for Pastor Russell who is preparing the message for this year's Christmas services? Our abilities as humans are limited; but God can turn hearts of rock into lives reborn & transformed! We have witnessed that happen this year, and this weekend, we are praying it happens again!

Plan to be with us! Our two primary services this weekend will be at 9:30 am Sunday, and 6 pm Monday evening, Christmas Eve. Make time for family and family traditions. And make these services part of your family tradition!

Can you make a BOLD step and invite someone? Make a goal to invite ONE! You never know, it might be their time to get right with God! Text somebody. Knock on a neighbor's door. Let your coworkers know during lunch. Send an email to people in your contact list. Here is a link you can send through email that has information about our Candlelight Service: http://cityhillnorthshore.com/christmaseve

If you have Facebook, can you share this link: https://www.facebook.com/events/375913253165196/. Its the link to our Candlelight Service Event on Facebook.
Family, we are believing that God wants to do something incredible this coming year in the Northshore region. And what an honor for all of us to be a part of that work! Doing several of those things mentioned above are some great simple things to do, as we reach out to our community with the Love of Jesus.
On another note, during our candlelight service, we as a church want to sow into our local community, specifically the special needs community. As we prepare for "Night to Shine," we will take an offering on Christmas Eve to be able give a gift to every person with special needs that will be a part of Night to Shine. What an opportunity! For more information on Night to Shine, click this link:
http://cityhillnorthshore.com/night-to-shine
.